Are you planning to visit Schengen countries this year? If so, check out this guide on how you can apply for Schengen Visa in 2023.
I applied for my first-ever Schengen Visa in 2022 February via Switzerland and it was quite a simple process, in my opinion. In 2023, I applied for it for a second time (this time through the Czech Republic) and got a 3-month Schengen Visa for my use.
The only thing to remember is to be thorough with your application. It is always good to provide extra details than missing out on something that might increase the chances of visa refusal.
Read on to know more about how to apply for Schengen Visa from India, Processing Time, Documents Required, and more.
The Ultimate Guide on How to Apply for Schengen Visa from India
How to Apply for Schengen Visa
So, now that we know a little bit about the Schengen Visa, its Types, Validity, and more, let's see how one can apply for Schengen Visa in India.
Though Embassy or Visa Services
Currently, you cannot approach the embassies directly for applying for the Schengen Visa.
VFS is the official Visa Services partner for the Schengen Countries so, you need to submit your visa application to them.
There is a service fee to be paid when applying for a visa through VFS. This fee differs, depending on the Schengen Country that you choose to apply.
Example: I paid around 1800 INR as VFS Service Fees when applying through Switzerland while the VFS Service Fee was 1200 INR approximately when applying through the Czech Republic.
E-Visa
Currently, Indians are not eligible for the Schengen E-Visa facility and need to submit the documents and give biometrics at the VFS Center.
However, the EU plans to digitize the process soon. Once they do, Indians will be able to apply for Schengen Visa online and the entire process will be smooth and easy.
Note: This doesn't mean it would be easy to get Schengen Visa, visitors will still need to meet the eligibility criteria to be granted a visa.
Visa on Arrival
Indians are not eligible for Schengen Visa on Arrival. They need to get Schengen Visa at the nearest embassy through VFS Center.
Process for Applying for Schengen Visa in India
Let's get down to the process of how to apply for a Schengen Visa from India.
Below, I have mentioned detailed steps to help you apply for this visa.
Determine the Visa Type and Check the Document Requirements for your Schengen Visa
First and foremost, you need to determine the Schengen Visa type for your journey and what documents you need to submit for the same.
Once you have decided on the Visa Type, go to the VFS website and go to the Apply Visa page. Here, you will find the step-by-step guide by the VFS. Open the Identify Visa Type section and click on the Visa Type link.
You will be taken to the Visa Information page.
From the dropdown box, select your Visa Type. Once you do that, you will see all the information for that Visa including Visa Fees, Documents Required, Processing Time, Photo Specifications, and Application Form.
Go to the Documents Required tab and download the checklist pdf whose link will be published here. Go through the Documents Required list and proceed to the next step.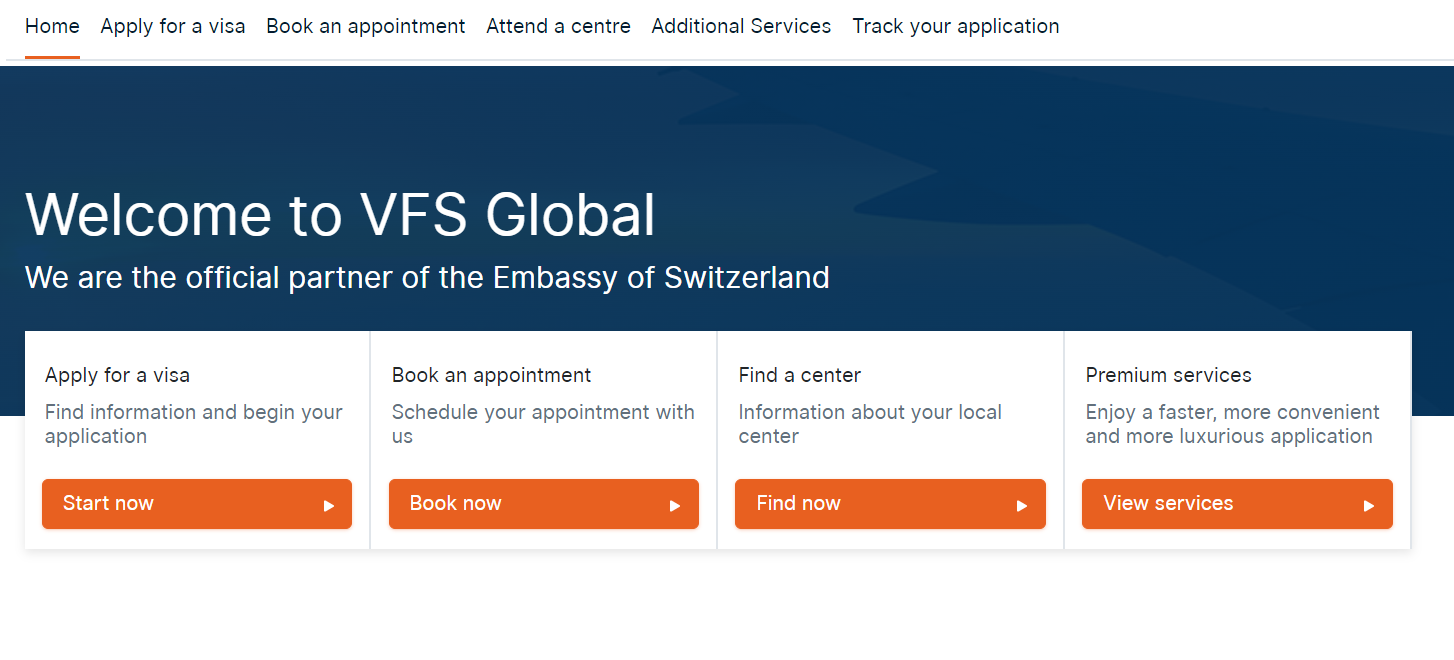 Book a Schengen Visa Appointment
Once you have an idea of the documents needed for your Schengen Visa type, you can proceed to book a VFS Appointment. Make sure you look for an appointment early on because sometimes, you might not get an Appointment Date before the next 1-2 months.
To book a VFS Appointment for Schengen Visa, go to the Apply Visa page on the VFS website. Open the Book an Appointment section and click on the Book an Appointment link.
You will be taken to the Book an Appointment page. Here, click on the Book Now button.
Sign Up if you don't have an account. If you do, then log in to the portal using your credentials. Once you are logged in to the Appointment Booking portal, click on the Start New Booking button.
On the Appointment Details page, select the Visa Application Center from the dropdown menu followed by the Appointment Category and Sub-Category.
Note: Generally, the Application Center will be your city or the one closest to you for the Tourist Visa. In the Appointment Category, select the Default option if it doesn't automatically fill. In the Sub-Category, choose between Tourist and Visitor options.
Once you have filled in these details, you will be shown the earliest slot available. If there are slots available, then click on the Continue button.
On the Your Details page, fill out all your basic details like First Name, Last Name, DOB, Gender, Nationality, Passport Number, Passport Expiry Date, Contact Number, Email Id, and Home Address.
After filling out the details, click on the Save button. Check your details and add more applicants if it is a group application. Here, you will also see the VFS Service Fee that you would need to pay for your Visa Application submission.
Click on the Continue button and you will be asked to verify the details with an OTP. Once the OTP Verification is successful, continue to the slot booking page.
On the Book an Appointment page, select the Appointment Date and Time for your Visa Application. On the next page, choose any additional services that you need and then continue.
Review your details and if everything is correct, then continue to the Payment page. You can make the payment using your Credit Card, Debit Card, Net Banking, UPI, or Wallet.
Once the payment is complete, you will receive an Appointment Confirmation Letter in your email. You will need to carry this letter on the date of your appointment.
The appointment process remains the same for most Schengen Countries except for a few like France. For France, you need to fill out the application form online and then proceed for booking the appointment slot.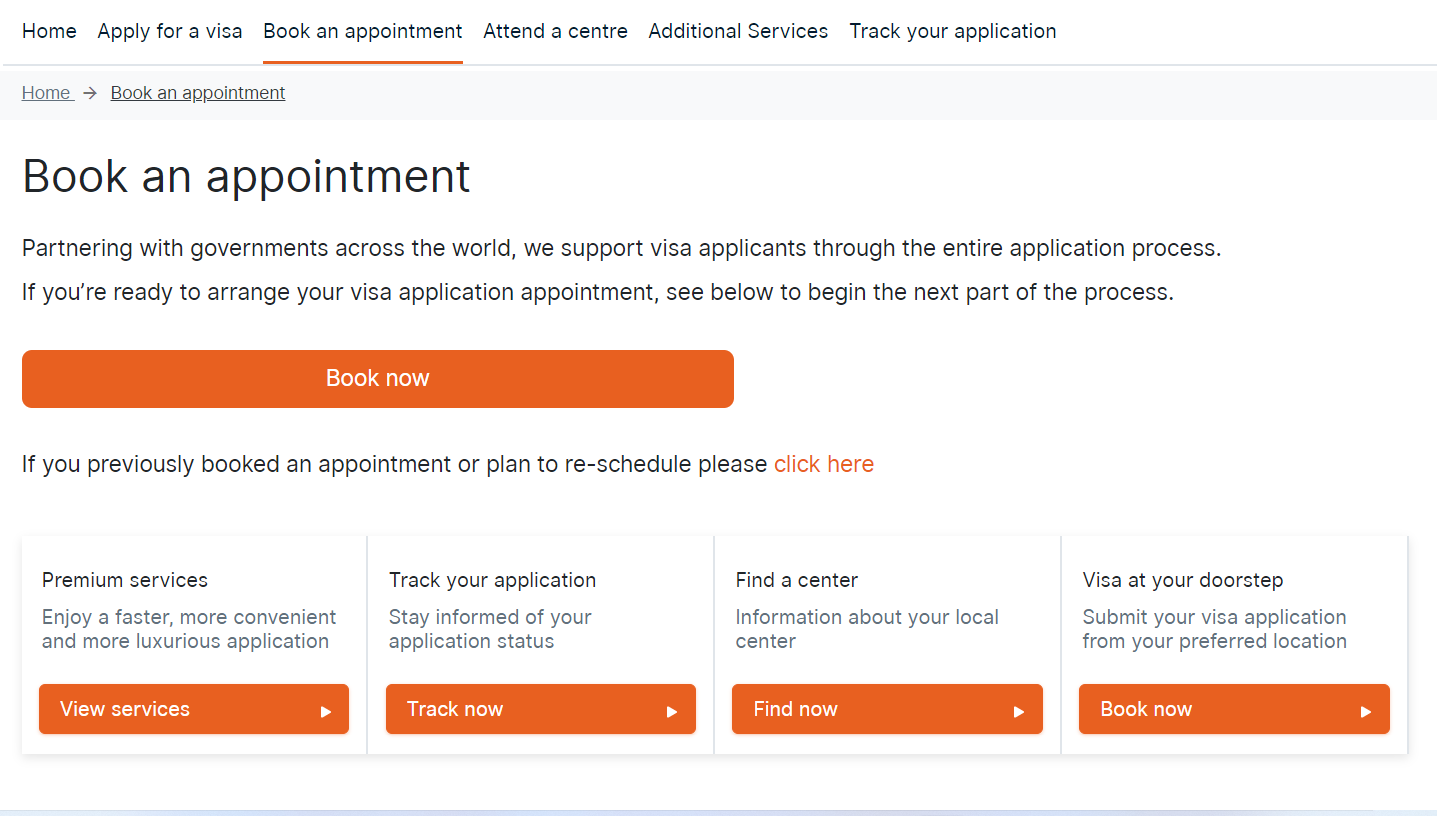 Prepare the Schengen Visa Documents
After booking the VFS appointment, you need to start prepping the documents for Submission. Take printouts of all the forms and supporting documents that you need to submit.
Make sure you keep your documents and photo ready for the Visa Application 1-2 days before the Appointment Date.
Visit the VFS Center on the Appointment Date (Submit the Application, Pay Fees, and Submit Biometric Information)
On the Appointment Day, arrive at the chosen VFS Center 15-20 minutes before your Appointment Time. You will have to show your appointment letter and passport upon entry to the VFS Center.
Application Submission
Once you enter, go to the desk where your chosen Schengen Country takes the application. Here, you will be given a token for your Application Submission.
Head inside to the Submission Area and wait for your token number to be called. Once it is your turn, submit your passport, photos, and the required documents.
Here, the VFS staff will check if you are missing anything and will inform you about the same. You will need to provide the missing document or fill out a form mentioning why the particular document is missing.
Pay the Fees
Once all the documents are submitted, you will be provided with the Visa Application Submission invoice that you need to pay in the Payment section.
Go to the Payment Counter and pay the Visa Fees. Make sure to carry Cash as often the POS machine is not working. So, you won't be able to use a credit/debit card to make the payment.
Submit the Payment Receipt at the Submission Counter and you will be provided with the file to be submitted at the Biometrics Counter. You will also be given an Acknowledgement Paper with your Visa application details.
You can use the application reference number of this sheet to track your Application Status.
Submit Biometric Information
Finally, you head to the Biometric section and wait for your turn.
You will be asked to give your fingerprints and a photograph will be taken. Submit the file here and proceed to exit from the VFS center.
You have now successfully submitted your Visa Application for Schengen Visa.
Wait for the Update on Your Application Status
This is the hardest part about applying for Schengen Visa as it can take anywhere between 3 – 15 working days to receive an update on your Visa Application.
Check the VFS website for your Application Status by entering the Application Reference Number. Here, you will be shown when the Visa Application is at the VFS Center or has been sent to the Embassy or received back at VFS.
Collect the Passport/Wait for the Courier
Once you see the Visa Application is back at VFS and ready to collect, you can visit the center during the Collection Timing to collect your Passport. Carry an ID card photocopy to submit for collection.
Collection Timings: 9 AM – 4 PM (Mon – Fri)
If you have chosen the courier service, then you will receive your Passport via Bluedart Courier in 1-2 days' time.
Check the Schengen Visa Stamp
Once you receive/collect your passport, check for the Visa stamp. If the visa is approved, a Sticker Visa would be affixed to your passport and you will receive a printout of the Visa terms.
If the Visa is refused, then you will receive a Refusal Letter stating the reason for rejection with your Passport.
Appeal if the Visa is Refused/Start a Fresh Application
For those whose Visa is refused, there are two options. You can pay an additional 8,000 – 9,000 INR and appeal the Visa Decision. However, this process can be time-consuming at times and there is no guarantee of Approval.
Another option is to start a fresh application via the same Schengen Country or a different Schengen Country.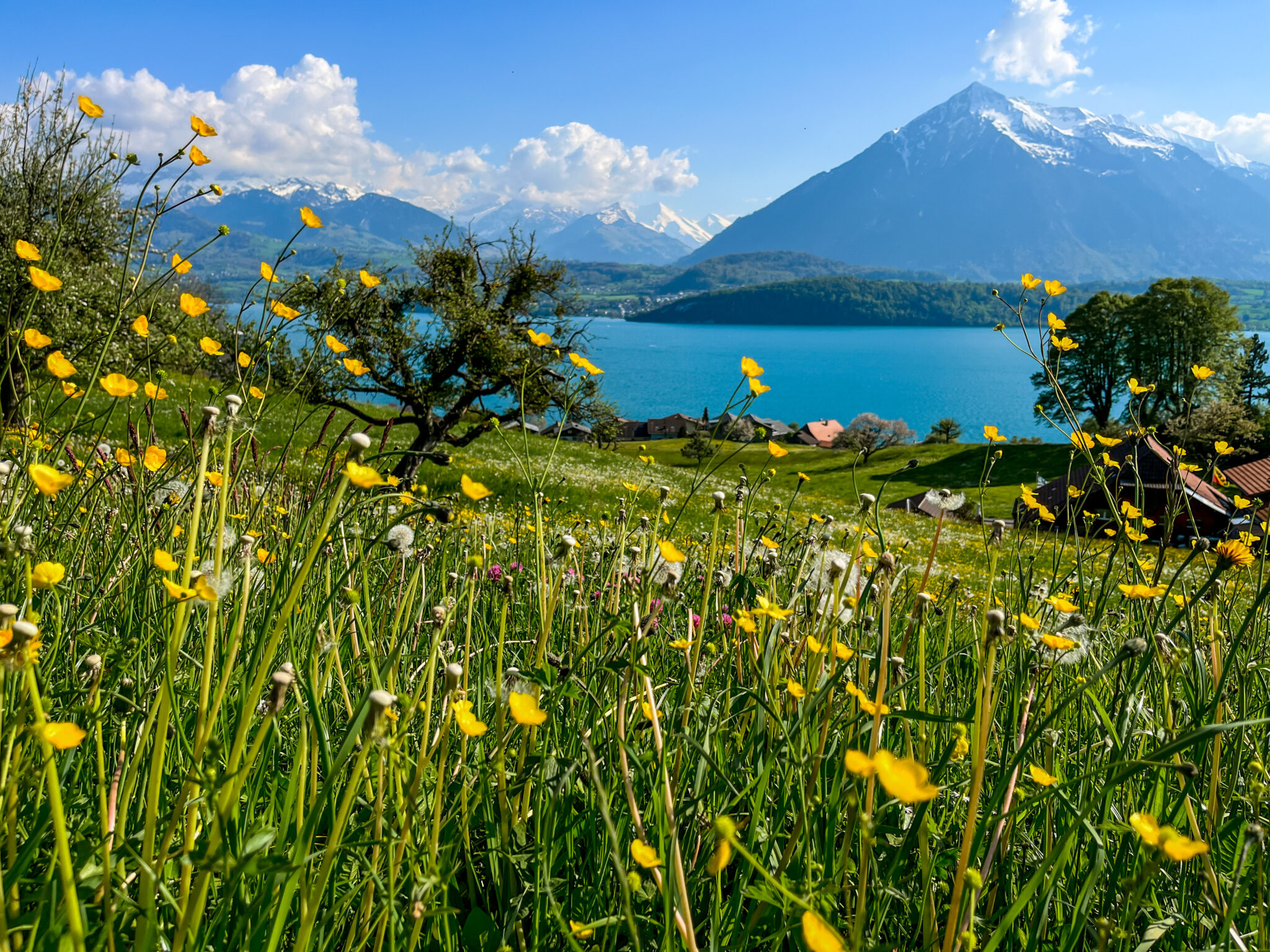 List of Documents Required for Schengen Visa
General Documents
Visa Application Form: You can download the Application Form from the VFS website itself. Fill out the Form in Black or Blue Ball Pen and ensure that the information provided matches the supporting documents that you will submit.
Passport Photograph: You need two photographs that are not older than 6 months. The background should be white in color with 80% of your face visible without any head covers or sunglasses. The dimensions of the photographs depend on the country so, refer to the Photo Specifications on the VFS website.
Passport: Submit a valid passport with 2 blank pages that should have a validity of at least six more months from your trip end date. You might also need a photocopy of the first and last page of the Passport and previous Schengen Visas in a few cases.
Cover Letter: Write a detailed cover letter for Schengen Visa, addressed to the Embassy, explaining the intention for applying for a Visa. Also, include the details of the documents that you are submitting and the reason for not submitting the documents.
Furthermore, you need to give a detailed outline of your travel itinerary and where you are going to stay during the duration of your travel.
Travel Insurance: To apply for a Schengen Visa from India, you need to show travel insurance with a coverage of 30,000 EUR. There are many reliable travel insurance providers that will charge you 1000 – 1500 INR depending on the length of the trip.
Proof of Accommodation: Visa applicants also need to show proof of accommodation for the entire duration of their stay. For this, you can show cancellable reservations at Booking.com or other websites. If you are staying with friends or family members, then you will need to show details for that as well.
Round-Trip Flight Itinerary: You also need to show the Flight itinerary for your trip. You can choose to buy fully-refundable flights and show those tickets. Or you can buy dummy flight tickets from third-party websites that will charge a fee of 800 – 3000 INR and will provide all the flight ticket information for your trip.
Proof of Financial Means: To apply for your Schengen Visa, you need to show that you have sufficient means to support your travel. This means showing your bank statement with a sufficient amount to support your trip.
Means of subsistence can vary from country to country. Some countries require you to show 100 Euros per day for your trip while others require you to have only 30 Euros per day for the trip.
Depending on your employment status, here are a few ways to show your financial status.
For Salaried Employees
Employment Letter by the Company.
No Objection Certificate (NOC) by the company for the duration of your stay.
Salary Slips for the last 3 months
Income Tax Return (ITR) form or Form 16
For Freelancers
GST Registration, if applicable.
Personal Bank Account Statements for the last 6 months, duly attested and signed by the bank.
Income Tax Return (ITR) form for the last 2 years
For Business Officials
Business Registration and GST Registration for the Company.
Company Bank Account Statements for the last 3 months, duly attested and signed by the bank.
Personal Bank Account Statements for the last 3-6 months, duly attested and signed by the bank.
For Students
Certification of Registration at the University/College/School.
Proof of Financial Stability of the Parents/Legal Guardians.
Student ID card and No Objection Certificate from the University.
Birth Certificate and Parental Consent: If you are applying for Schengen Visa for a minor, then you will also need to submit their original birth certificate. Furthermore, a parental consent letter is needed if the minor is traveling alone or with only one parent/legal guardian. Also, the application form needs to be signed by both parents.
Additional Documents:
If you do not have sufficient funds to sponsor your trip and a friend/family is helping you out, then you need an official sponsorship letter stating the same. It should be signed by the sponsorer and should include information such as your relationship to them, bank balance, what they do, and so on.
If you are visiting a friend/family, then you need to attach an Invitation Letter, Host's Passport Details, Host's PR/Visa Details, and Host's Accommodation Proof. Invitation Letter must detail your relationship, the reason for the visit, host's personal details, and should mention that they will cover your expenses during your stay.
If you are sponsoring your spouse's trip, then attach a marriage certificate as well.
How Much is the Schengen Visa Fee for Indians?
Schengen Visa Fee for Indians is currently 80 Euros for adults and 40 Euros for children (aged 6-12 years). For children under 6 years, the Visa Fee is exempted.
Apart from the VISA Fee, you will also need to pay the VFS Service Charges which differ, depending on the country you are applying through. For this information, you can check the official VFS website for your chosen Schengen Country.
This is the standard fee that generally comes to around 9,000 – 10,000 INR for each adult applicant. Furthermore, you can opt for additional paid services.
Courier Service, SMS Service, Premium Lounge Service, Form Filling Service, Prime Time Appointment Service, and more are available. The charges for these can range between 250 – 4000 INR and varies from country to country.
Pro Tip: Don't take any of these services, they are not worth it. Avoid Courier Service as well if you are living in the same city.
Note: Visa fee and service charges are not refunded if your application is refused by the Embassy, or if you withdraw your application while it is under processing
What is the Schengen Visa Processing Time and When Should You Apply?
The standard Schengen Visa processing time is 15 working days i.e., 3 weeks from the date of submission. If there is a huge backlog, it can take some time a month or two as well but such instances are rare.
If you are not applying for the first time or you have a strong application, or you are just lucky, then you may also get your Schengen Visa in 3-4 days.
However, to be on the safe side, it is always best to apply for your Schengen Visa 2-3 months prior to the trip. Generally, I apply for the visa 4-5 months before. The earliest you can apply is 180 days before the start of the trip.
I hope this guide helped you understand how to apply for Schengen Visa from India. If you have any questions, you can ask them in the comments below.